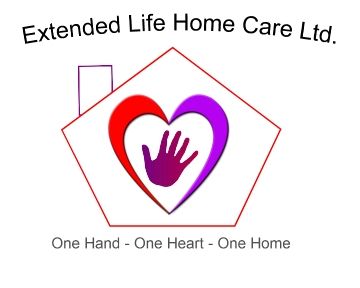 Extended Life Home Care Ltd. is an in home health service provider that assists individuals and families with an alternative option to continuous hospitalizations or institutionalizations. We specialize in providing rehabilitation and health care in the comfort and convenience of the consumers home. In addition, we educate families and friends on how to effectively take care of their love one's. With home being a restorative and rejuvenating environment during recovery from an illness or injury, we are here to simplify daily living for individuals in need. We offer an array of medical and non-medical services to our consumers. Additionally, we have a team of professionals ranging from RN's to home health aides that will assist in customization and implementation of a plan of care that will fit your needs.
Our highly skilled professionals pride themselves in providing superior services to all consumers regardless of religion, sexual orientation, color, race, age, disability, sex, national origin, citizenship status, veteran status, or any other characteristic prohibited by state or local law. We are dedicated to helping our consumers lead dignified, independent lifestyles in the comfort and safety of their own homes by carefully assessing and fully understanding their needs and selectively placing trained personnel to meet these needs. All individuals are properly trained and educated, and must complete a comprehensive background check prior to employment with Extended Life Home Care Ltd. We believe that by mandating that each employee pass an extensive evaluation, this will allow each consumer and their families to be at peace while under the care of our organization.
Extended Life Home Care Ltd's. personnel aim to exceed all expectations to satisfy our consumers and their families. Our caregiver's work ethics are second to none. We strive to produce quality employees via continuing education assignments, continuous training, and recruiting individuals that have a true love for helping others. Our professional team is held to high standards, to assist in accomplishing one of our goals which is to build ever-lasting relationships with our consumers; and reaffirming that Extended Life Home Care Ltd. is a reputable company they can depend on. We stand behind our work by fulfilling these three promises daily: we give respect to our consumers, we are committed to being compassionate with all consumers, and we are dedicated to providing superior services.
Our motto: ONE HAND – ONE HEART – ONE HOME explains our commitment and compassion to our consumers. We are here to lend a helping hand, to share our hearts with you, while working together in your home to improve your health.